Every year Rumbalara Aboriginal Co-operative celebrates NAIDOC week with a flag raising ceremony, and a family fun day. Everyone is welcome to attend free of charge. This year we also had our Elder's Luncheon.
In the past Rumbalara has invited organisations within the Goulburn Valley to join with us to celebrate NAIDOC week.
This year's NAIDOC theme is Heal Country.
Heal Country, Heal Our Nation.

Country is inherent to our identity.

It sustains our lives in every aspect – spiritually, physically, emotionally, socially, and culturally.

It is more than a place.

When we talk about Country, it is spoken of like a person.
Flag raising – Monday 5th of July
The flag raising ceremony was held at the Rumbalara Aboriginal Co- Operative (Mooroopna Site) on Monday 5th July from 8:30am to 10am with approximately 80 people attendance.
Felicia Dean was our MC for the Day, and we had Cheryl Bourke open the proceedings with welcome to Country. Michael Bourke followed with the smoking ceremony and dancing, with Wilfred Stewart playing the didge.
This year our guest speaker was Natarsha Bamblett who did a great job at connecting to the audience.
In addition, our Chairperson Greg James made his speech.
In attendance were our esteemed guests:
Kim O'Keefe Mayor City of Greater Shepparton
Damian Drum MP, Federal Member for Nicholls and Nationals Chief Whip
Suzanna Sheed MP, Independent Member for Shepparton District
Wendy Lovell MP, Member for Northern Victoria Region
Elders luncheon – Tuesday 6th of July
We then moved on to our NAIDOC Elders luncheon held on Tuesday 6th July 11:00am – 2:00pm. Our MC's were Felicia Dean & Greg James, with Uncle Lance opening proceedings with welcome to Country.
Some of our board members were present, including:
Eric Egan
Jane Britten
Marie Barbance; and
Aunty Pam Pederson
The RAC kitchen supplied us with a 2-course roast meal for approximately 80 people.
There were raffle prizes handed out, courtesy of Pental soaps and Aunty Pam. Congratulations to all winners.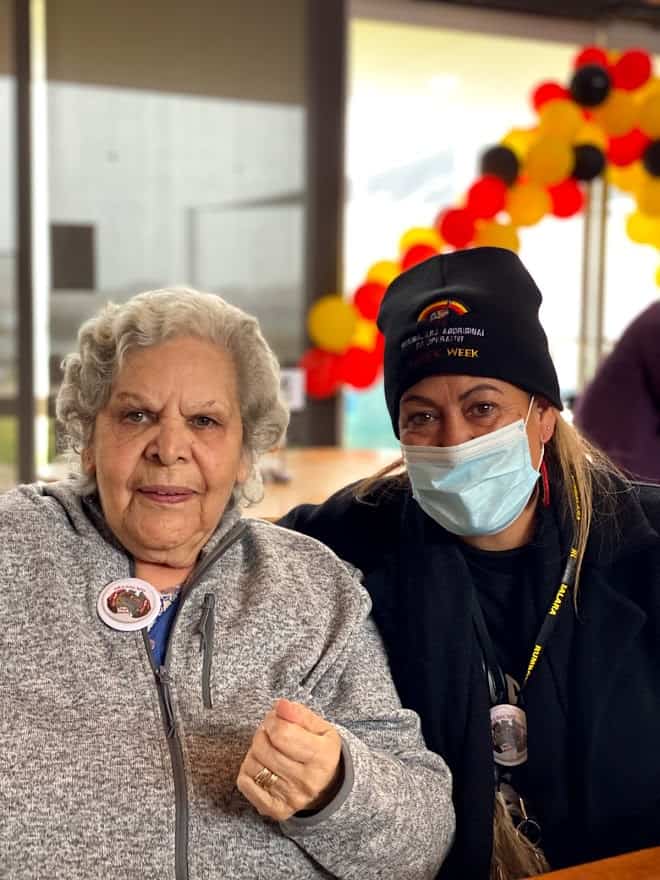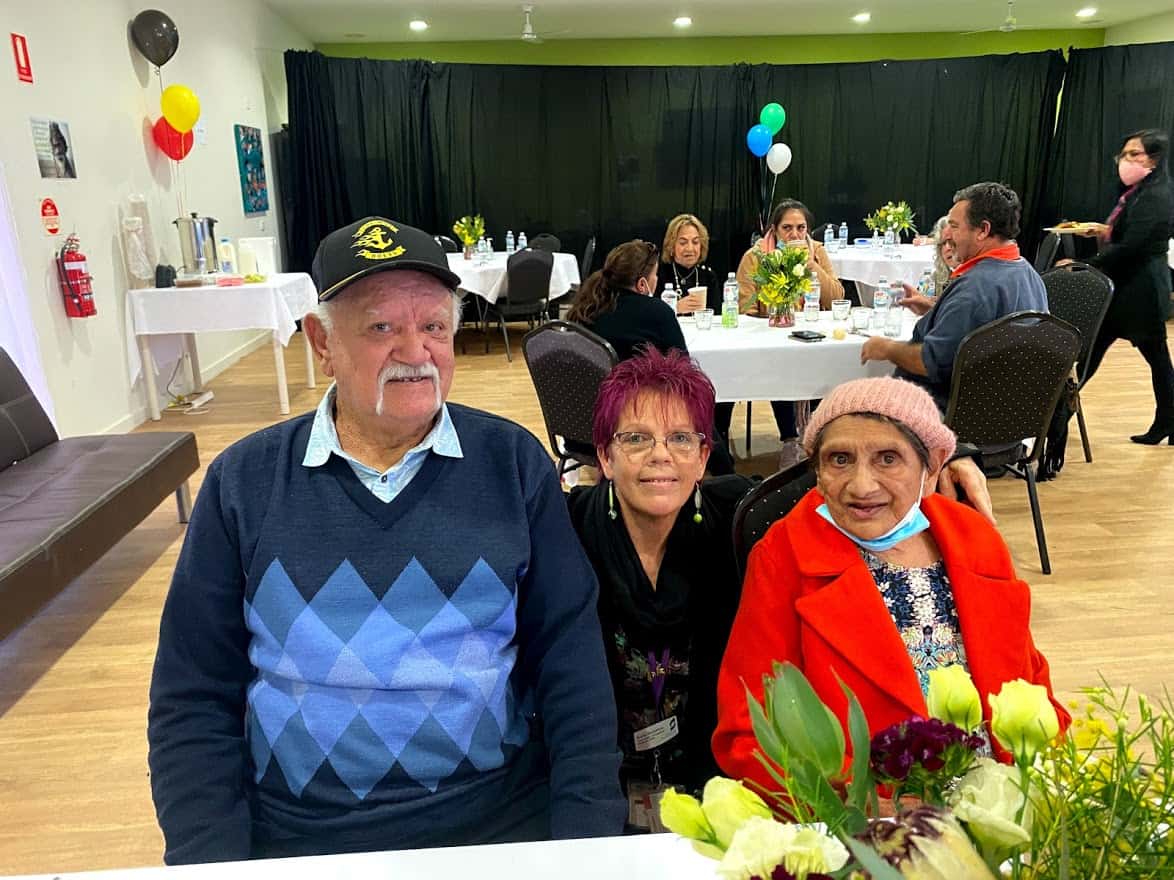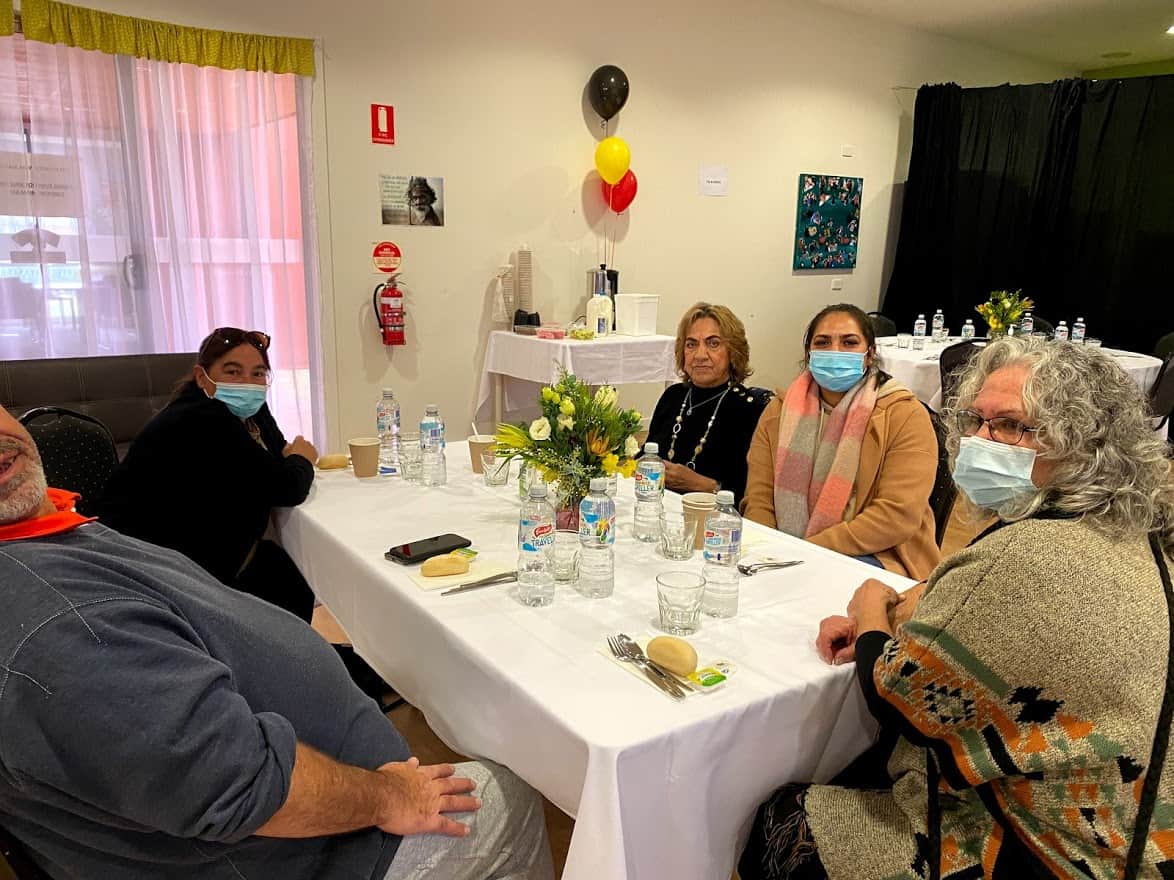 Family fun day – Thursday 8th of July
On Thursday 8th July, we held our Family Fun Day, which was held at our Mooroopna site with roughly 100 people registered in advance. We had around 300 people come through the gates.
There were jumping castles, Animals to U petting zoo, face painting and many more activities. Raffle prizes were drawn by selected attendees on the day.
Our staff volunteered their time to help cook a BBQ lunch with salads from GV Charcoal chicken, 100 hot dogs provided by IGA and fresh fruit Finer Fruit.
Our Chairperson, Greg James attended the day and was greeting community and elders.
All in all, the NAIDOC Committee would like to thank the Board of Directors, CEO Felicia Dean and all the volunteers that helped out in every way possible over the three events we held. After a lot of hard work and long hours to navigate COVID-19 restrictions, it all came together and was a successful event for NAIDOC 2021
Due to COVID-19 we had mandatory check-in with additional supplies of hand sanitiser for all of our NAIDOC events over the week. We observed physical distancing while still enjoying the time and connection with our community.