The area known as Rumbalara has a traditional history dating back many thousands of years. The contemporary history of Rumbalara began on the river flats between Shepparton and Mooroopna in the 1940s.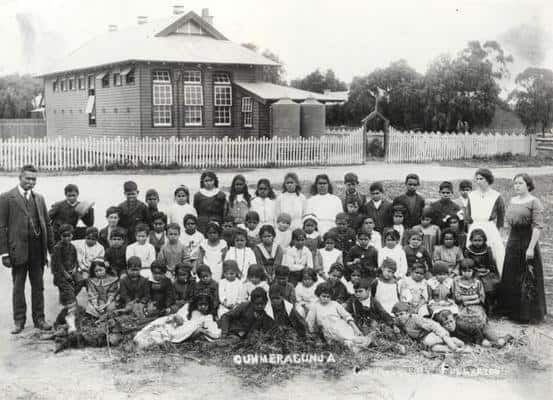 Large numbers of our people who were seeking work and dissatisfied with management and conditions at Cummeragunja Mission Station moved to the area and settled. The Cummeragunja Walk-Off occurred in February 1939 and was the first Indigenous mass protest in Australia. Our elders, who led the Walk Off, continued to fight for the rights of our community and led the way to the creation of Rumbalara.
2020 was a significant year for everybody, especially Rumbalara Aboriginal Co-operative. It is 40 years since Rumbalara was established by the community as a place where our community could meet for cultural and social activities, and provide education, information and support in areas of special need such as health, housing, welfare and culture.
It is a proud heritage that today's elders and emerging leaders in our community have responsibility for. As the lead agency for Aboriginal community control across the Greater Shepparton region, our purpose continues to deliver culturally appropriate services developed by our people for our people. We are committed to providing a culturally safe and respectful healing place where our community can gather and access the care and support they need – and feel a strong sense of support, nurture, connection, strength and belonging from having been here.
We recognise the cultural loads and trauma trail of all who make up our community, including those members of the community who work at Rumbalara. The importance of culture, community, connection and healing are central to everything we do. Our intention is to continue to be resilient, courageous and to act with integrity and respect in the service of our community.